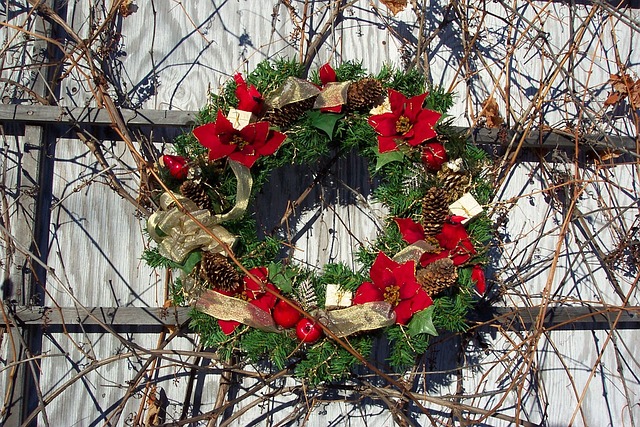 Embrace the magic of Christmas with the timeless charm of handcrafted decorations. The Christmas wreath and table centre are more than just ornaments; they're symbols of holiday joy and warmth. Dive into the festive season by crafting your very own, unique decorations with the Flower Arranging School's special course. Let's make this Christmas unforgettable!
Dive into the Festive Mood
Experience the thrill of personalized crafting this holiday season. The Flower Arranging School offers a unique opportunity to immerse yourself in the Christmas spirit. Create decorations that resonate with your style and spread the festive cheer. Join us and let your creativity shine!
What Will You Learn?
Hands-on Experience: Craft a stunning door wreath and an elegant table centre that captivates and impresses.
Material Choices: Opt between the freshness of natural materials or the lasting beauty of silk.
Diverse Supplies: Utilize a rich array of foliages like rosemary, bay, lavender, and eucalyptus, complemented by unique baubles, ribbons, and tassels.
Customization: Tailor every piece to your style, with a spectrum of colors and sizes at your disposal.
Why Choose This Course?
Quality Over Quantity: We prioritize excellence, ensuring no use of cheap conifer. Experience the best with us.
Affordable Pricing: At just £65 for a comprehensive three-hour session, get value for your money. Plus, enjoy special discounts for group sessions.
Flexible Scheduling: Choose from a variety of dates as per our website calendar, ensuring you find a time that suits you best.
Group Fun
Gather your friends and delve into a crafting session together! With our special offer, groups of 4 can join at just £55 each. Make memories while you make masterpieces.
Book Now
Securing your spot is hassle-free. A simple deposit ensures your reservation. For any queries or to book, reach out to us directly at [email protected]. Let's embark on this festive journey together!